Doctors & Staff
Meet the experienced and friendly doctors and staff who make Insight Optometry the leading provider of vision care products and services in Suttons Bay.
---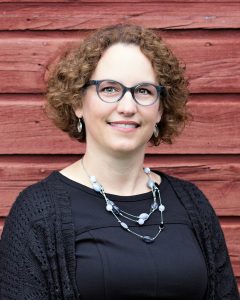 Andrea S. Becker, O.D.
Dr. Andrea Becker has practiced optometry since graduating Summa Cum Laude from the Ohio State University School of Optometry in 1991. Prior to that she graduated with highest distinction from the University of Michigan with a Bachelor of Science in Cellular & Molecular Biology and French. She is a graduate of Traverse City High School.
Dr. Becker has been active in Rotary, serving as the President of the Suttons Bay Rotary Club in 1999-2000, and currently serving as the Outbound Youth Exchange Coordinator and chairing the Life Leadership Committee. She is also active in the Zonta Club of Leelanau County, serving as the chair of the Career Exploration Day for Eighth Grade Girls committee since 1994. Dr. Becker has also served on the Suttons Bay/Bingham Senior Friendship Center Board and serves in the Northwest Lower Michigan Optometric Society as secretary. She has been an A.Y.S.O. soccer coach and still coaches or referees an occasional game.
---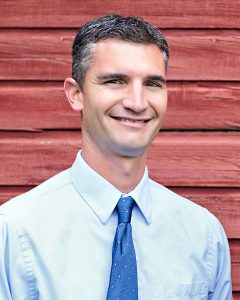 Randy S. U'Ren, O.D.
Dr. Randy U'Ren has been practicing optometry since graduating from the Michigan College of Optometry at Ferris State University in 2003. He received his Bachelor of Science from Alma College, with honors in 1999. He is a graduate of Waverly High School of Lansing.
Dr. U'Ren is a member the American and Michigan Optometric Associations, as well as a participant in the Northwest Lower Michigan Optometric Society. He is currently on the Village of Suttons Bay Planning Commission, and also provides eye care to many nursing homes throughout Northern Michigan. Dr. U'Ren, an Alma Scots soccer alumni, enjoyed coaching the Suttons Bay High School Boys Varsity soccer team from 2006-2011. Now he loves coaching both his daughters in the Leelanau Youth Soccer League.
---
OUR STAFF
Our upbeat and friendly staff  are here to help you throughout your entire visit. We will assist you in scheduling appointments, visual field testing, OCT scans and Optomap photos. We will be happy to help you in ordering contact lenses, or often the case, help you select your new eyewear, selecting lenses and frames that are personalized to you.
---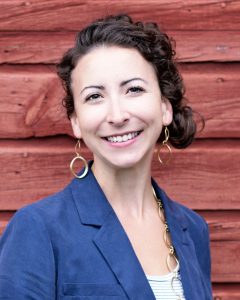 Ashley Denoyer
Ashley joined the team at Insight Optometry in October 2010. You might recognize her as she has lived in the Suttons Bay area since 1992 and is a 2003 graduate of Suttons Bay High School. Ashley continued her education at Northwestern Michigan College and finished her Bachelor's degree in Business Administration at Ferris State University, graduating with honors.
She is a "jack of all trades" here in the office, specializing in patient testing (including Lensometry, Retinal imaging, and Optical Coherence Tomography) and is also a veteran dispensing Optician. In her spare time, Ashley enjoys spending time with her husband Scott and daughters Wheatley and Ariana, hiking, fishing, and vegetable gardening.
---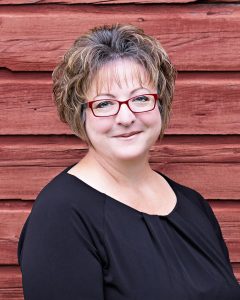 Debra Blodgett
Debra joined the Insight Optometry team in August of 2015.  She moved to the area in 2011 from southern Michigan, achieving her dream to move to the Leelanau Peninsula, which has been home to her family for several generations.  Debra is a registered Medical Assistant (ARMA) with an emphasis in healthcare administration and is also a former adjunct instructor for Baker College.
Debra's role in the office is within several different areas, including: greeting you at the front desk, insurance billing, patient exam testing (including lensometry, retinal imaging and optical coherence tomography) and she can be occasionally found in our optical dispensary assisting patients with Eyewear selection and repairs.  Debra is also the Vision Source Representative for our office!  In her spare time, she enjoys spending time with her husband Richard, daughters, Amanda and Samantha and her 5 grandchildren, Collin, Lucas, John, Nora and Nathan.  She also loves boating, bicycling, volunteering and enjoying everything that Leelanau County has to offer.  Debra looks forward to assisting the patients of Insight Optometry with all of their optical needs and is proud to call Leelanau home.
---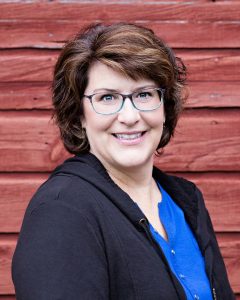 Deb Windemuller
Deb joined our team in September of 2015.  She moved to the Suttons Bay community in 2006, from downstate.  An alumnus of Michigan State University, she is an entrepreneur at heart and has dabbled in a few local businesses, including Deb's Dish (she is one talented baker!) and The Ice Cream Factory.
She is one of our dispensing opticians and is skilled in assisting our patients in selecting their new eyewear.  She is also the marketing guru for our office!  Deb enjoys spending time with her husband, Brent, and daughters Katelin, Amanda and Kendra and granddaughter, Toren.  She also enjoys rock hunting, knitting, baking and cooking, and anything Leelanau County.
---
Staci Albrecht
Staci joined the team at Insight in July 2017. She grew up in Grand Ledge, Michigan and moved to Leelanau County in 2010.  She is a graduate of Grand Valley State University, finishing her college education with a bachelor's degree in Accounting.  Throughout college she worked as an Optician, later discovering her passion as a Ophthalmic Technician! Staci came to our office as a Certified Ophthalmic Assistant (COA) and previously focused her talents in pediatrics, glaucoma and also assisting with minor surgery procedures.
Staci's expertise in our office is patient testing (including OptoMap, Lensometry, Retinal imaging, and Optical Coherence Tomography), assisting both Dr. Seeley and Dr. U'Ren with their examinations. Her attention to detail and knowledge will wow you at your next examination!  Staci and her husband, Dustin, welcomed their first baby, Brock, in 2017.  In her spare time she enjoys camping, hiking, gardening, knitting and crocheting and playing with her dogs, Sampson and Merle.